Hi Harry,
thank you for your question. It is possible to have connection with more than one Siemens devices at the same time. Your executive should contain one S7 module and as many drivers as devices. For example: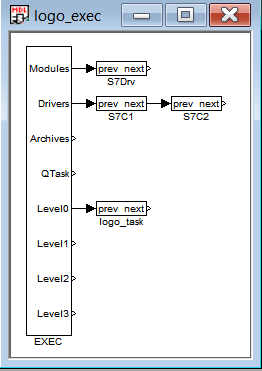 I/O flags will be in the following format:
S7C1__* for station 1
S7C2__* for station 2
Please, make sure that you specify and configure separate ".rio" file for each driver - parameter "cfgname".
Please feel free to contact me if you need any further information.
Cheers, Tomas