Hi,
I tried to reproduce your issue but with no luck. Are you sure that the trend you are looking at contains samples from the very beginning?
Your task period is set to 5 ms, TRND.l = 1000 (number of samples in buffer) - it means that trend has only 5 s data history. The value you are looking at (TRND.u1) changes from +pi to approx. -pi in about 1 s. Therefore if you open trend in approx. more than 6 s from execution start you will see exactly the situation you described in your post.
This is trend screenshot from my simulation: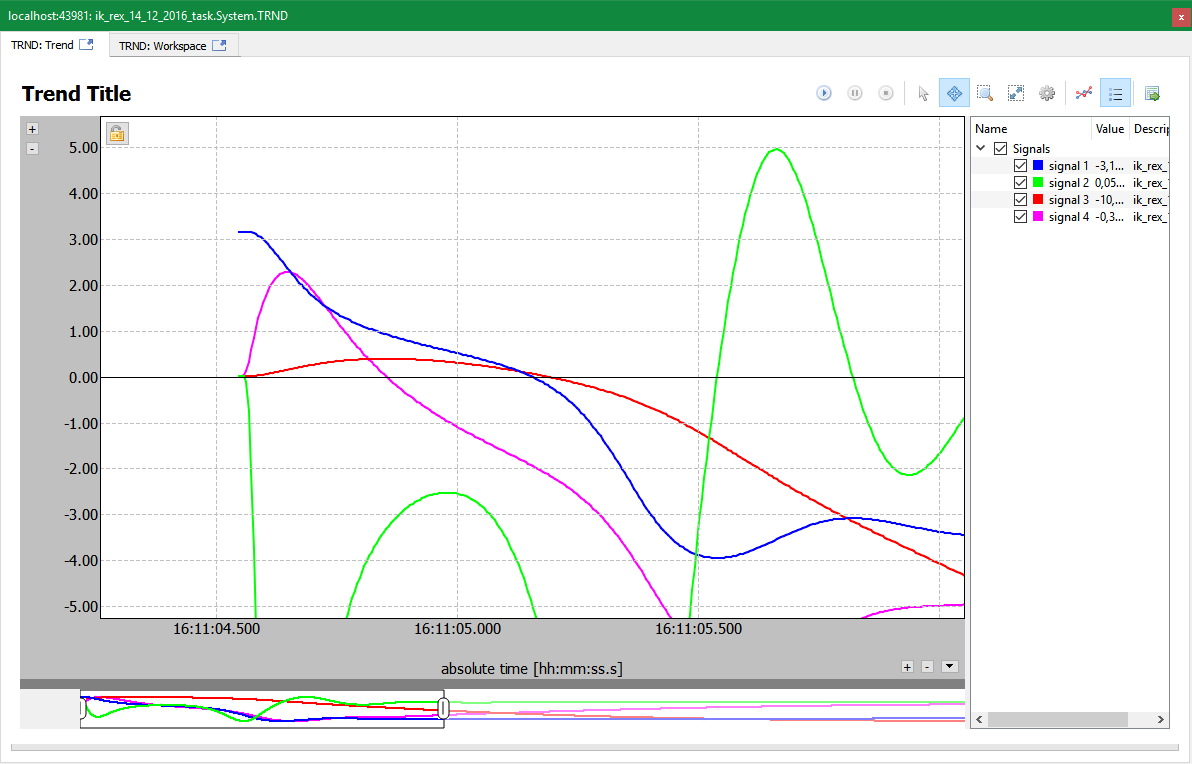 Please, can you assure that your results are different? (e.g. by enlarging the buffer size to have more time for capturing the valuable data).
As you can see during compilation - RexComp warns you that there are uninitialised feedbacks in your project. Add "LPBRK" blocks between System and Regulator on x1 and x3 connections.
Please let me know if you have any questions.
Cheers, Tomas